New GSSI StructureScan Mini XT Sale including All-in-one Control Unit, 2700 MHz antenna, Survey wheel combo, RADAN 7 Software, 2 Year Warranty
GSSI StructureScan Mini XT sale package includes;
All-in-one Control Unit, 2700 MHz antenna and survey wheel combo
2x Lithium-ion battery, Dual bay battery charger
Rugged transit case
Quick Start Guide
Sample 3D data collection grid pack
RADAN 7 for StructureScan Mini
Accessories: Palm XT, LineTrac XT, Accessory pole
2 Year Warranty
StructureScan Mini XT complete GPR system for Concrete Inspection, the StructureScan Mini XT is GSSI newest generation of our very popular all-in-one ground penetrating radar systems. The StructureScan Mini XT offers a 2.7 GHz antenna for superior target resolution and can reach depths up to 50 cm (20 in). This system is designed with the option for users to add accessories and tailor the unit to specific applications. With multiple modes of operation, the StructureScan Mini XT is ideal for locating rebar, conduits, post-tension cables, voids and real time determination of concrete slab thickness.
StructureScan Mini XT is typically used to: Find rebar, post tension, conduits, and non-metallic objects, Measure slab thickness and void location, Concrete scanning and imaging, Condition assessment, Structure inspection
Premium features, entry-level price
The StructureScan Mini XT is the perfect blend of performance and price. Add system accessories to enhance survey capabilities and efficiency.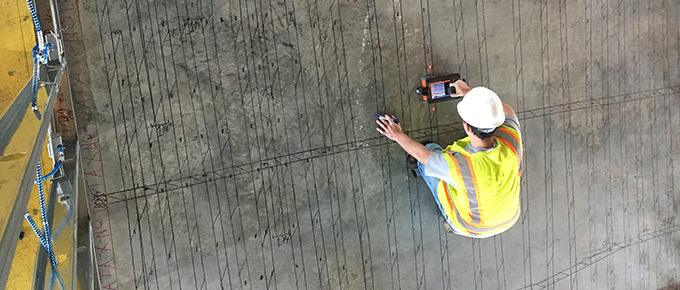 High Frequency, High Resolution Concrete Antenna: The StructureScan Mini XT employs a new 2.7 GHz antenna that provides excellent near surface resolution while also maintaining the ability to resolve deeper targets.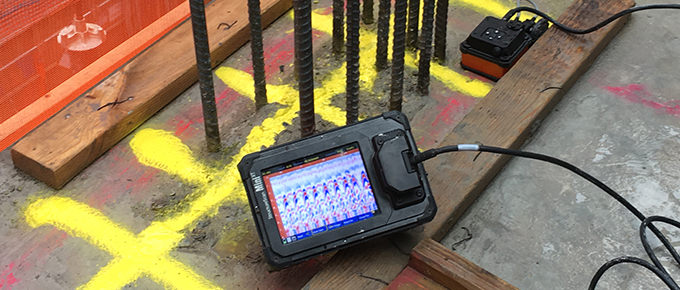 Enhanced Data Visualization: Get first-in-class data visualization with a state-of-the-art 6.5 inch HD touchscreen user interface and different operation modes.
Operation modes include: QuickScan to collect 2D data with the push of one button, ScanMax to access advanced options, and Scan3D to use as a 3D building scanner.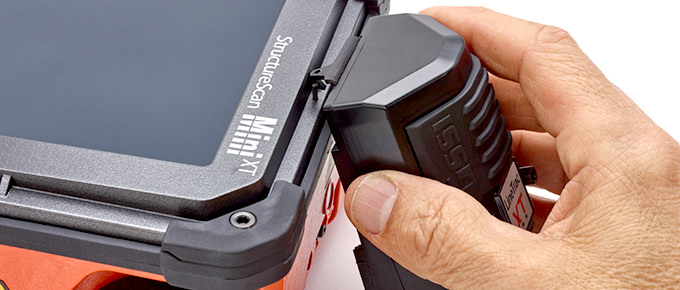 Accessories for Advanced Capabilities: Incorporated into the design are three accessory ports that allow the use of several add-on accessories including the Palm XT, LineTrac XT, and an extension pole.
Data Examples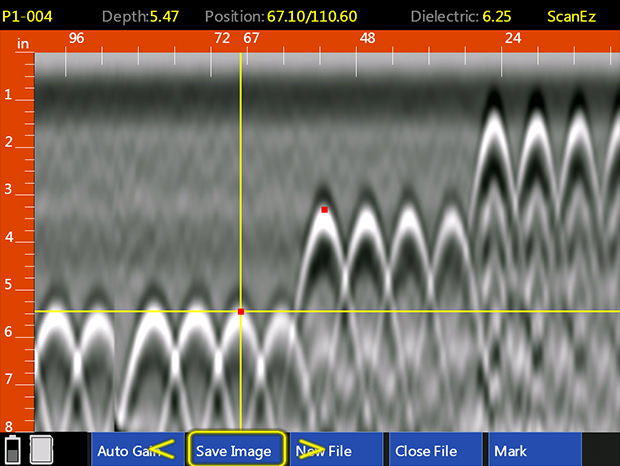 Real-time Mark and Go
This data illustrates several metallic targets at various depths collected in standard mode using the ScanEz Mode. Quickly mark and go with intuitive data visualization.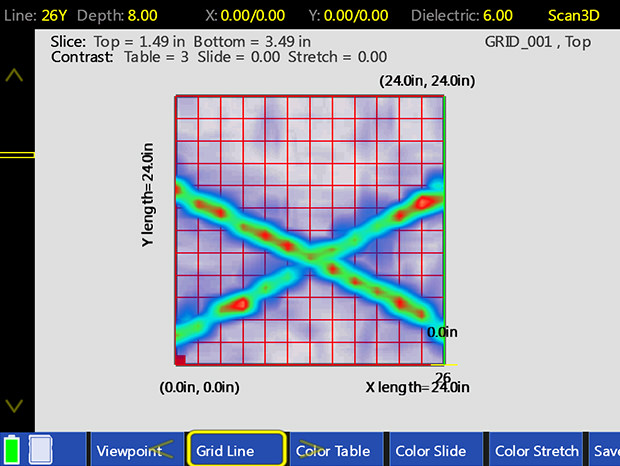 3D Data
The StructureScan Mini XT comes equipped with software ready for structure scan 3D imaging. This data illustrates two metallic targets at varying depths, with one target crossing the other in a 45 degree angle.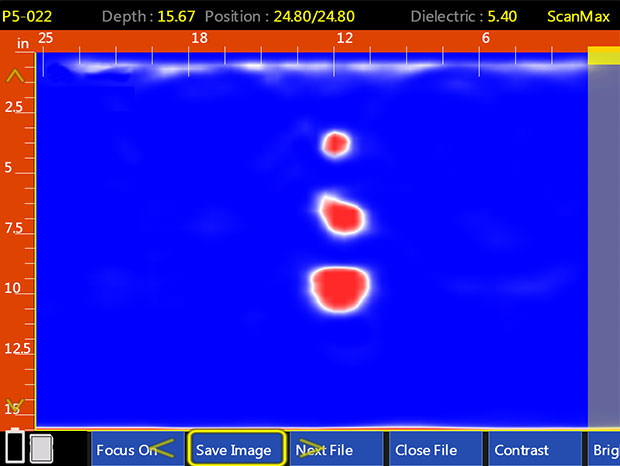 Advanced Feature: Focus Mode
This data example represents Focus Mode, a real-time GPR imaging tool that makes the data easy-to-read. This data image shows concrete reinforcement at varying depths using focus mode.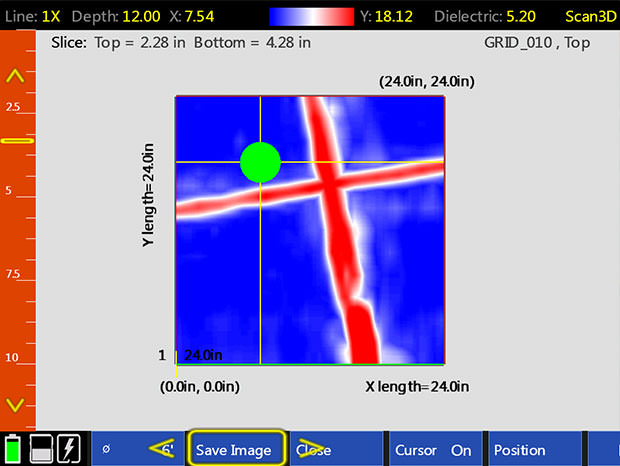 3D Data with Drill Hole Feature
This image is of a standard 3D data set showing rebar. The Green Dot represents location of auto drill feature. Green color indicates that the detection algorithm did not detect any obstructions within the green highlighted area.
GSSI StructureScan Mini XT Spesification
Display: 6.5" Touchscreen LED
Environmental Rating: IP65
Display Modes: Linescan, Focus and 3D
Available Ports: USB
Languanges: English, French, Japanese and Chinese
Operating Temperatur: -4°F to 104°F (-20°C to 40°C)